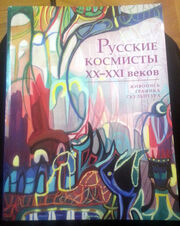 Russian cosmism is a philosophical and cultural movement that emerged in Russia in the early 20th century. It entailed a broad theory of natural philosophy, combining elements of religion and ethics with a history and philosophy of the origin, evolution and future existence of the cosmos and humankind. It combined elements from both Eastern and Western philosophic traditions as well as from the Russian Orthodox Church.
Representatives
Edit

Among the major representatives of Russian cosmism was Nikolai Fyodorov (1828–1903), an advocate of radical life extension by means of scientific methods, human immortality and resurrection of dead people.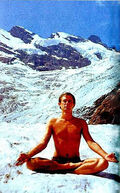 Many ideas of the Russian cosmists were later developed by those in the transhumanist movement.[1] Victor Skumin argues that the Culture of health will play an important role in the creation of a human spiritual society into the Solar System.[2][3][4]
The Culture of health is the basic science about Spiritual Humanity. It studies the perspectives of harmonious development of "Spiritual man" and "Spiritual ethnos" as a conscious creator of the State of Light into the territory of the Solar System" (by Victor Skumin)
Citations
Edit
Further reading
Edit