Nerve: Postganglionic autonomic fibers

Sympathetic connections of the ciliary and superior cervical ganglia.
[[Image:|250px|center|]]
Latin
neurofibrae postganglionicae
Gray's
subject #
Innervates
From
To
MeSH
[1]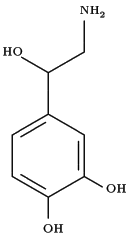 Main article: Autonomic ganglia
In the autonomic nervous system, fibers from the ganglion to the effector organ are called postganglionic fibers.
They are located within the sympathetic chain ganglia or in collateral ganglia outside of the sympathetic trunk.
The neurotransmitters used for postganglionic fibers differ:
Community content is available under
CC-BY-SA
unless otherwise noted.