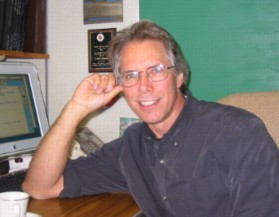 Kent Norman (born March 8, 1947) is an American Cognitive Psychologist.
Norman is currently an Associate Professor at the University of Maryland, College Park. He received his B.S. in Psychology from Southern Methodist University in Dallas, Texas, in 1969 and his Ph.D. from the University of Iowa in 1973 . He is the director of the Laboratory for Automation Psychology and is a founding member of the Human/Computer Interaction Laboratory at the University of Maryland. His research is on judgment and decision making, human-computer interaction, electronic educational environments, usability methods, and most recently computer rage.
Selected bibliography
Edit
Norman, K. L. (1991). The psychology of menu selection: Designing cognitive control at the human/computer interface. Norwood, N.J.: Ablex Publishing Corporation. http://lap.umd.edu/poms
Norman, K. L. (1991). Models of mind and machine: Information flow and control between humans and computers. In M. C. Yovits (Ed.) Advances in Computers, New York: Academic Press, pp. 201-254.
Norman, K. L. (1997). Teaching in the switched-on classroom: An introduction to electronic education and HyperCourseware. College Park, MD: Laboratory for Automation Psychology. http://lap.umd.edu/soc
Norman, K. L. (2000). Human-computer interface design. In The Encyclopedia of Psychology, American Psychological Association.
External links
Edit
Community content is available under
CC-BY-SA
unless otherwise noted.